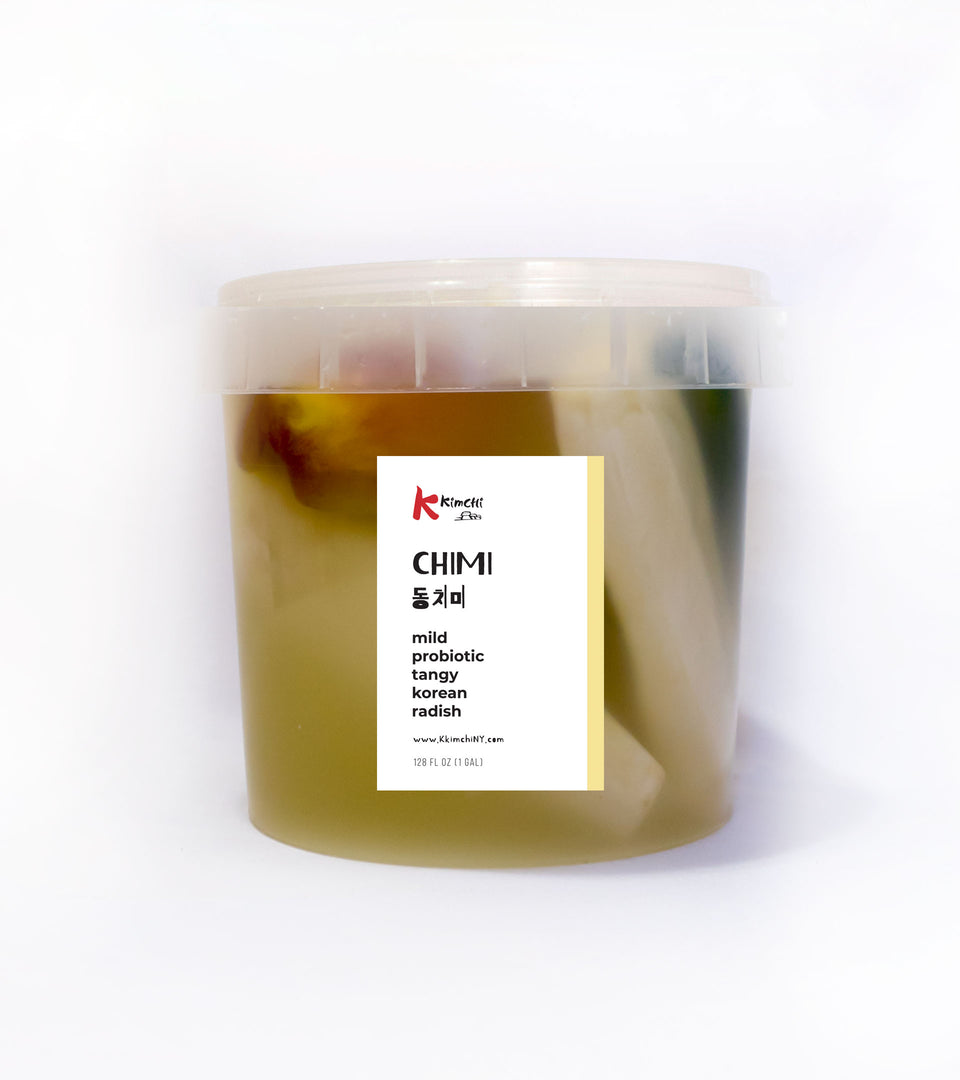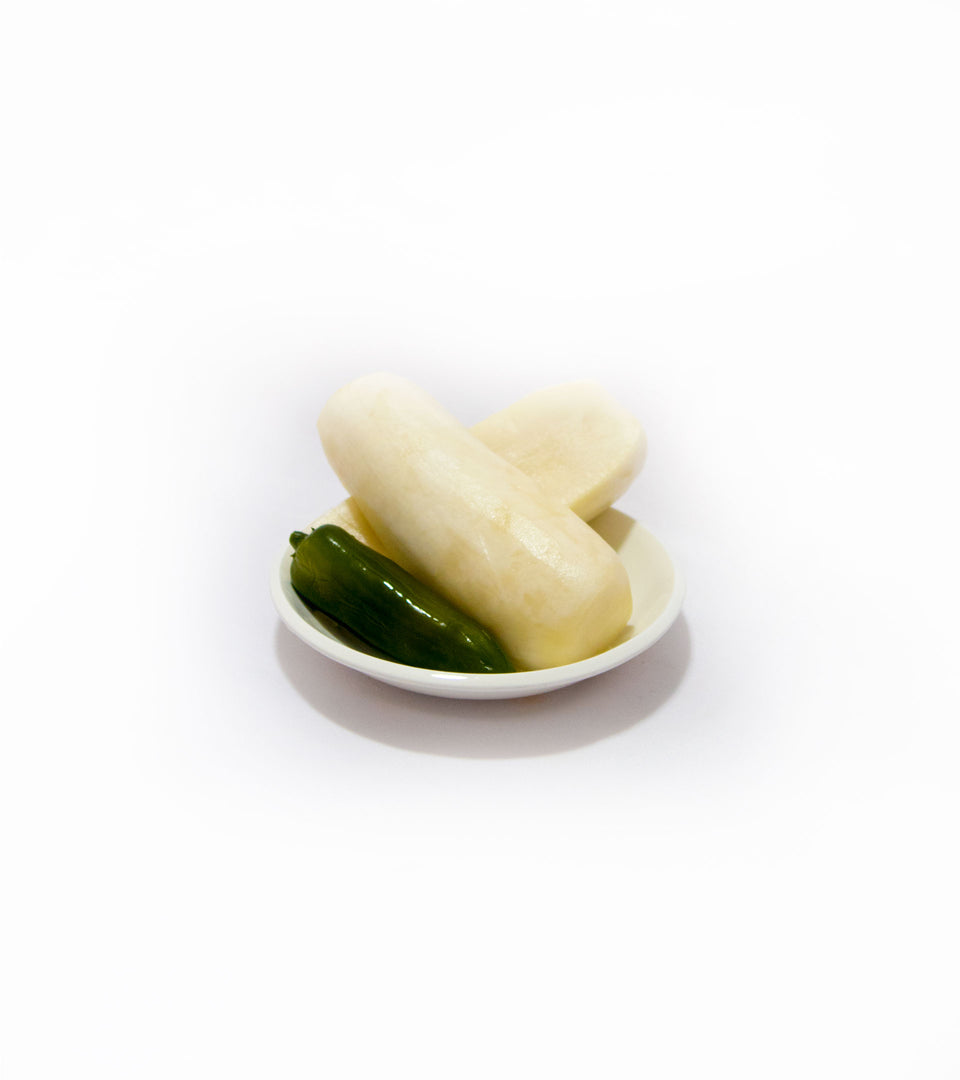 Chimi Radish
Made using fresh korean radish
Clean taste that is also mild and tangy

Comes uncut. Please cut to desired size.

INGREDIENTS: young radish, onion, garlic, ginger, red chili pepper powder, salt, fish sauce, salted shrimp, broth (kelp, anchovy)
*Plastic container used for photo only. Instead we ship them in a double walled vacuum sealed bag in ensure proper shipment.